Branch in Zakarpattya Region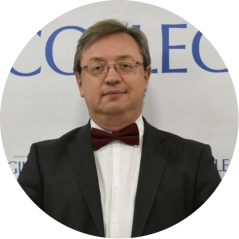 Pazina Rostislav
Head of department UBA in Zakarpattya Region
managing Partner, LC "Collegium"
Dear colleagues!
Our department works and develops to unite the lawyers of the Transcarpathian region to create a strong and influential professional community that would promote the rule of law in state, public and community life in order to develop the rule of law in our region. The Ukrainian Bar Association has a huge potential and driving force that can influence society, increase the role of law and the legal profession in society. For the purpose of realization of the set purpose we invite to cooperation of initiative lawyers of area - lawyers, legal advisers, judges, law enforcement officers, professional scientists and other experts in the field of law who are ready to show themselves, become a team and take active part in activity of branch and Association of Lawyers of Ukraine as a whole. . With us you have the opportunity to take part in the active legal life of Transcarpathia and feel the benefits and conveniences of the largest communication legal platform in Ukraine!
Join the UBA
Keep up to date with the latest news from the Ukrainian Bar Association. Gain access to the useful information and educational opportunities. We will be happy to advise you and provide all the necessary support.