Presentation of the London Chamber of Arbitration and Mediation (LCAM)
More information
When
08.11.2023
16:00 – 17:00
Contact Phone
+38 (096) 74-27-107
The Ukrainian Bar Association (UBA) together with the London Chamber of Arbitration and Mediation (LCAM) invite you to the Presentation of the London Chamber of Arbitration and Mediation.
Time: 16:00 P.M. - 17:00 P.M Kyiv time
Date: Wednesday, 8 November
Format: Online (Zoom)
Speakers:
Jonathan Wood
Jonathan Wood is an independent arbitrator, Chair of the International Arbitration of Reynolds Porter Chamberlain (RPC), Chair of the London Chamber of Arbitration and Mediation (LCAM), President-elect of the Chartered Institute of Arbitrators (CIArb) and he is also a director of Legal UK. He has over 40 years' experience in international dispute resolution in a variety of business sectors. He has taken appointments and is on the panel of many arbitral institutions. He is ranked as Tier 1 in Chambers as an Arbitrator.
Rebecca Warder
Rebecca Warder is Deputy Chair of the London Chamber of Arbitration and Mediation (LCAM) and Head of Knowledge at Hausfeld & Co LLP. She is an experienced dispute lawyer. In her role as a litigator at a leading City law firm, Rebecca was instructed on high-value cross-border arbitration and litigation cases arising out of international trade. She has extensive experience of mediation. At Hausfeld Rebecca heads the firm's Knowledge programme, including know-how, thought leadership, and learning and development.
Draft agenda
Introduction
Speakers

History

of

LCAM/LCCI

Services

P

resent

and

future

of

LCAM
The new LCAM Rules
Competing with LCIA, ICC

and

other institutions

What does an LCAM

Arbitration

look like?

Selection

of

arbitrators, diversity,

and

inclusion

Role

of

mediation
Distinctive characterizes of the LCAM Rules
Lean and straightforward nature of the LCAM Rules

Robust procedure that moves parties steadily through a clear

and simple

process with

the

streamlined timetable

Time limits and further incentives
Role of the LCAM Advisory Board
Costs in LCAM arbitration
Cost-effective

and

predictable, good value

and

not for profit

Types

of

Cases
Q & A session
The working language is English.
Please note that participation in the event is free, but you can support the institutional activities of the UBA in the form of a DONATION, the amount of which is determined at your discretion.
For additional information about the event, please get in touch with Kateryna Pyshchyk at: +38 (096) 742-71-07 (WhatsApp, Telegram) or kpyshchyk@uba.ua.
Speakers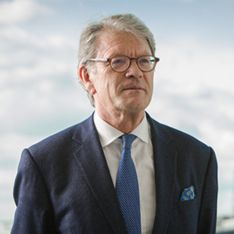 Chair of the International Arbitration of Reynolds Porter Chamberlain (RPC), Chair of the London Chamber of Arbitration and Mediation (LCAM), President-elect of the Chartered Institute of Arbitrators (CIArb), director of Legal UK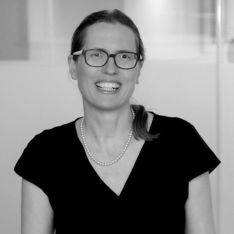 Deputy Chair of the London Chamber of Arbitration and Mediation (LCAM), Head of Knowledge at Hausfeld & Co LLP
Presentation of the London Chamber of Arbitration and Mediation (LCAM)
When
08.11.2023
16:00 – 17:00
Contact Phone
+38 (096) 74-27-107