CONFERENCE OF THE INTERNATIONAL BAR ASSOCIATION (IBA). 1st Ukrainian International Сonference «International Dispute Resolution: Ukraine, Russia and CIS countries»
23 November 2010
09:00-18:00
Conference co-chairs
Mark Friedman, IBA, Arbitration Committee
Vasily Rudomino, EF IBA
Sergei Konnov, UBA President
Tatyana Slipachuk, Vasil Kisil & Partners (Programme coordinator)
All participants of 1st Ukrainian International Сonference «International Dispute Resolution: Ukraine, Russia and CIS countries» are kindly wellcomed to attend the UBA reception in honor of the IBA leadership visit to Ukraine. The reception will be held on 22 November 2010 starting from 19.00 in Kiev Academic Puppet Theatre (1-A Grushevskogo street). Participation for you is free of charge.
Preliminary programme
22 November, Monday

19.00 – 21.00

Welcome Reception

Kiev Academic Puppet Theatre (1-A Grushevskogo street)
23 November,

Tuesday

8.30 – 9.00 Registration/Coffee

9.00 – 9.20

Welcome Addresses:

Fernando Peláez-Pier, IBA President

Sergei Konnov, UBA President

Mark Friedman, IBA Arbitration Committee Member

Vasiliy Rudomino, IBA European Forum Co-Chair

First Session

International dispute resolution: crash points

9.20 – 10.50

Moderators

Mark Friedman, Debevoise & Plimpton, USA


Dmitry Dyakin, Magisters, Russia

Speakers:

Christer Soderlund, Vinge, Sweden

Maxim Kulkov, Goltsblat BLP, Partner, Russia

Carole Malinvaud, Gide Loyrette Nouel, France

Discussed topics: multijurisdictional issues; arbitration and bankruptcy; corporate disputes, EU regulations; arbitration related judicial procedures; assistance in obtaining evidence, interim measures by courts etc


10.50 – 11.05

Q&A Session

11.05 – 11.25

Coffee break

Second

Session

Working title

States in international commercial arbitration

11.25 – 12.55

Moderators

Tatyana Slipachuk, Vasil Kisil & Partners, Ukraine

Kaj Hober, Mannheimer Swartling, Sweden

Speakers

Veijo Heiskanen, LALIVE, Switzerland

Irina Nazarova, Engarde Law Firm, Ukraine

Erhard Böhm, Baier Böhm, Austria

Discussed topics: jurisdictional and procedural issues that the participation of States in international commercial arbitration tends to raise, state immunities and arbitration, arbitrability and choice of law, execution of the awards against states

12.55 – 13.10

Q&A Session

13.10 – 14.40

Lunch

Third

Session

Enforcement of arbitral awards in CIS related matters

14.40 – 16.10

Moderators

Ilya Nikiforov, Egorov, Puginsky, Afanasiev & Partners, Russia

Simon Bushell, Herbert Smith, UK

Speakers

Dieter Hofmann, Walder Wyss & Partners, Sweden

Violetta M. Kim, Aequitas, Kazakhstan

Dominic Pellew, Baker Botts, Russia

Igor Kyrylyuk, Paritet Law Firm, Ukraine

Discussed topics: enforcement of interim measures in CIS and EU, current trends in enforcement process, public policy notion, annulment of the arbitral award and its enforcement, YUKOS case and its consequences


16.10 – 16.25

Q&A Session

16.25 – 16.50

Coffee break

Round Table:

16.50 – 18.20

East or West - home the best?

Moderator:

David Goldberg, White & Case LLP, Russia

Invited experts:

Representatives of the arbitral Institutions:

Annette Magnusson, Secretary General, SCC Arbitration Institute, Sweden

Nikolai Selivon, President, ICAC at the Ukrainian CCI, Ukraine

Aleksei Kostin, President, ICAC at CCI of the RF, Russia

Kaj Hober, Member, LCIA Court, UK

Vladimir Khvalei, ICC International Court of Arbitration, Vice-Chairman, partner Baker & McKenzie, Russia

Aya Bralina, Chairman of International commercial arbitration court of Eurasian mediation center (ICAC), Kazakhstan

Issues for discussion:

- case work load for the last 10 years;

- arbitration fees and costs

- time

- place of arbitration

- language

- procedure for appointment of arbitrators

- dokladchik (case reporter)

- communications with the tribunal (directly or via Secretariat of the Court).

18.20 – 18.30

Closing remarks:

Sergei Konnov, UBA President

18.30 – 19.30

Reception/Dinner
For further information regarding the above sponsorship opportunity, please contact Oksana Kozhukhivska at +380 (44) 492-88-48 or e-mail at conference@uba.ua.
Associate social event sponsor
General legal media-partner
Business-Partner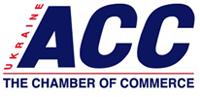 General Analytical partner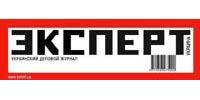 Media-partner

Internet-partner

Informational and Legal Partner

Informational Partners