ІХ Annual Legal Forum "Development of Legal Services Market in Ukraine – 2013"
22 February 2013
09:00-20:00
IХ Annual Legal Forum
Development of Legal Services Market in Ukraine
22 February2013
Venue:
InterContinental Kyiv, 2A Velyka Zhytomyrska street, Kyiv
Ukrainian Bar Association has the pleasure to invite you to participate in the key event for legal business managers, counsels and business development experts - IХ Annual Legal Forum Development of Legal Services Market in Ukraine to be heldon 22 February 2013 in InterContinental Kyiv, Ukraine.
PRELIMINARY PROGRAMME
08:30 – 09:00

Registration. Morning Coffee

09:00 – 09:20

Forum Opening

Session 1
09:20 – 11:00

What to expect in 2013? Which developments of the past year will influence the legal services market of Ukraine?

Moderator – Oleg Makarov, Managing Partner, Vasyl Kisil & Partners

09:20 – 09:40

Serhii Sviriba ,

Managing Partner, Egorov, Puginsky, Afanasiev & Partners in Ukraine

Cold waters of the legal business. When will the Gulf Stream warm us?

09:40 – 10:00

Valentyn Zagariya, Chair of the Highest Qualification and Disciplinary Bar Commission, Managing Partner at Spenser & Kauffmann

First six month of the Law of Ukriane "On the Bar and Legal Profession": status quo and quo vadis?

10:00 – 10:20

Sergiy Koziakov, Partner, Sergii Koziakov & Partners

Foreign-policy consequences of the court system reform and its market influence

10:20 – 10:40

Pavlo Sheremeta, President of the Kyiv School of Economics (KSE)

Ukraine: in pursuit of the Blue Ocean

10:40 – 11:00

Q&A

11:00 – 11:20

Coffee break

Session2
11:20 – 13:00

Should you fail to take care of your clients, someone else will do your job

Moderator – Sergei Konnov, Senior Partner, Konnov & Sozanovsky

11:20 – 11:40

Timur Bondarev, Managing Partner, Arzinger
Ethical hazards of competition at the legal market

11:40 – 12:00

Oleksiy Didkovskiy,

Managing Partner, Asters

To die for! Are there things beyong this borderline?

12:00 – 12:20

Viktoriya Ptashnyk,

Associated Partner, Legal Alliance

Niche law firm and sectorial conflict of interest

12:20 – 12:40

Oleksandr Khvoschynskiy,

Managing Partner, Legal Stratagency, Russia

Three conversations on price and value between a lawyer and a client

12:40 – 13:00

Q&A

Lunch

13:00 – 14:00

Session3
14:00 – 15:40

Reliable partner is a key to business success: where to find and how to become such?

Moderator – Armen Khachaturyan, Senior Partner, Asters

14:00 - 15:40

Mykhail Safarov,

Partner, VEGAS-LEX, Russia

Topics for discussion:

Partnership structuring in modern environment
Peculiarities of partnership track
Profit distribution formula, experience of international companies
When the sky is the limit: professional development for partners

Andriy Stelmaschuk,

Partner, Vasyl Kisil & Partners

Serhiy Chorny,

Partner, Baker & McKenzie

Iryna Nikitina, Business Coach

15:40 – 16:00

Coffee break

Session4
16:00 – 18:00

Backstage of legal circus: internal 'kitchen' without reserve

Moderator – Тіmur Bondarev, Managing Partner, Arzinger

16:00 – 18:00

Mykola Stetsenko,

Managing Partner, Avellum Partners

Topics for discussion:

Which business processes will be in focus in the near future;
Effective distribution of financial flows
Personnel motivationas one of the main keys to business success
Role ofadministrativepersonnel in successful business operation
Optimization of day-to-day expenditures

Tatiana Ignatovskaya, Partner, Stepanovski,
Papakul & partners LLC, Belarus

Dmytro Sonkin, Partner, SKS Steuerberatung, Germany

Olena Maisiura, Partner, Legal Training

18:00 – 20:00

Evening Reception
For more information about the event and partnership opportunities for attendance, please feel free to contact us via email conference@uba.ua or phone +38 (044) 492-88-48. Contact person is Iya Savchenko.
General Partner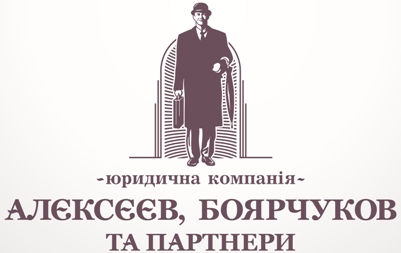 Reception Partner

General media-partner

English language media partners
Media Patronage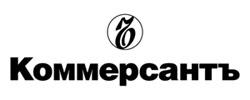 Informational support