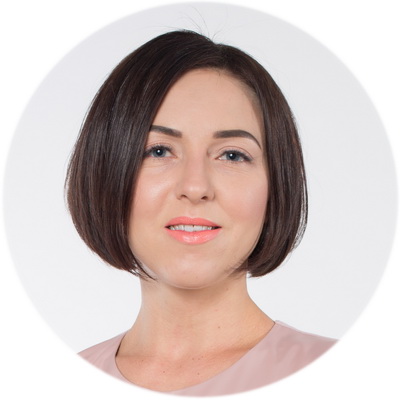 Advisor Communications
Iryna Khymchak
Business Development Director, Redcliffe Partners
iryna.khymchak@redcliffe-partners.com
+38 0(44) 390-22-45
Iryna is a Business Development Lead of Redcliffe Partners law firm. Ms Khymchak has over eight years of experience in marketing, business development and communication for B2B and professional services sectors.
Iryna has advanced her career and built strengths in communications and PR at the leading Ukrainian and international law firms including Redcliffe Partners, Clifford Chance, Sayenko Kharenko and Magisters (EPAP).
Earlier experience also includes communication related jobs with international companies and organisations including Booz Allen Hamilton, Development Alternatives Inc, the United Nations Organization.
Iryna Khymchak's professional expertise extends to shaping, executing and evaluating communication strategies, crisis communication campaigns and internal communications.
Iryna maintains a wide network of professional contacts with business development people at major global and the strongest local law firms across jurisdictions.
Iryna Khymchak has been ranked No.1 Business Development Executive in the Ukrainian Legal Market for three consecutive years (according to Top 20 Business Development Executives in the Ukrainian Legal Market research by Yuridicheskaya Praktika publishing house 2012, 2013, 2014). Recommended among Top 50 Communications Managers in Ukraine according to Marketing Media Review 2015 Ranking.